Jean Styles That Are Best For the Office | Jeans At Work
Who said that the office is no place for jeans? It's true that denim is not very much suited to formal work meetings and such, but Jean styles can be found in any office around the world. The bad news is that many companies have a very strict dress code which means you can't dress exactly as you like.
But don't worry, you don't have to give up your jeans. In fact, there are some Jean styles that work especially for office outfits and make a great alternative to regular trousers.
Jean styles from the office girl's perspective
The secret is in looking professional without going overboard. If you want to make a statement with your Jean style but still look respectable at work, these types of jeans are perfect:
Frayed edges
One way to stand out without offending anyone is by getting yourself some Frayed Jeans. However, it should be noted that only certain types of fraying will do for an office environment so choose them carefully or opt for plain destroyed styles instead. Work wear type jeans are usually made with material such as twill or denim that is sturdy and very durable, but also comfortable to wear. In most cases this material is not too thin either which makes it perfect for workplaces where you need to bend a lot when working .
Slim-Straight Fit
Slim-straight fit jeans are great when your goal is to look smart in a casual way. They don't have many over the top design details and their simple shape means they work well with practically any kind of top. They go particularly well with sweaters , blouses and button-down shirts , all of which are often seen in office environments around the world.
Jean styles from the business man's perspective
Jeans can also be good choices for men looking for an alternative to suit pants. While this article deals with office fashion from a female perspective, it's worth mentioning that jeans can be worn as smart casual wear as well. In fact, there are some Jean styles that work better than other types of pants for men who want to look professional yet still have a bit of an edge:
Straight-Leg Fit
Just like their female counterparts, straight-leg fit jeans can be a great choice for men who want to stand out without going overboard. They should usually be made out of sturdy materials such as twill or denim and come in dark neutral colors . Avoid white jeans at all costs!
Slim-Straight Fit
As mentioned above, slim-straight fit jeans go best with sweaters , button down Casual shirts and blouses and suit most body types. If you still don't feel like wearing a suit then make sure to team the jeans with dress shoes like brogues , loafers or oxfords .
Jean styles for both men and women
Of course, you can combine all of the above suggestions together to create smart casual outfits that do not look too formal or too casual. For example, this outfit combines work wear jeans with a blouse and flat shoes:
As you can see, it is very easy to pair your jeans with different kinds of tops no matter what type of Jean style they have. There are certain rules when it comes to matching shirts and bottoms but if in doubt just pick a top that fits well with your pants/jeans and add a belt to cinch in your waist.
However, there is one rule that usually works and it states that lighter tops should be worn with darker bottoms while the opposite holds true when we're talking about dark colors . For example: black jeans look great with any kind of white or grey shirt while denim goes well with light colored shirts such as pink , yellow and orange . If you plan on wearing a color like red then make sure to get some matching shoes (boots, flats or pumps) too.
How to rock light blue jeans for office?
Light blue jeans are both stylish and comfortable which is exactly why they're one of the most popular choices for casual wear. That said, you should still make sure not to show up for work with dirty jeans because even though you may get away with it once or twice, your employer will think badly of you if this becomes a habit.
If you plan on wearing light blue jeans to the office then make sure that these fit well (no tightness around thighs). They should also look neat (no rips) and be made out of sturdy material like denim . When it comes to shoes, these can go either way; depending on what type of job you have. Cap-toe oxford shoes are perfect for men while pointy-toe pumps are great for women.
What to wear with light blue jeans?
As mentioned above, light blue jeans look good with almost any kind of top so go ahead and experiment! However , there are certain colors that usually work better than others so be sure to avoid anything too dark or bright. For example: darker hues like purple may work well if you're planning on wearing a blazer but black is always a no-go.
It goes without saying that the more formal the office environment the less room for experimentation there is when it comes to clothing accessories . Still, you can spice up your outfit with some stylish bracelets , necklaces , rings and earrings - just make sure not to overdo it! Add some color to your office look by experimenting with different shades of lipstick and blush.
What to wear with white jeans?
White jeans are usually worn as casual clothing but they can also be used to create chic outfits that are perfect for the office. The key is to choose pieces that are made out of durable material like denim or corduroy . These should then be paired with classic work-appropriate accessories such as pumps , ballet flats, brogues and loafers .
If you want something a bit more edgy then try heeled boots instead of shoes! As for tops, these can go either way so experiment away! However: dark colors tend to look better than light ones so avoid wearing white tops too often. Finally: don't forget about feminine touches like a pretty scarf and colorful earrings. The easiest way to pair your jeans and flat shoes is by wearing a light colored top:
This outfit looks great because it combines the casualness of denim with the sleekness of leather. To get this look simply choose simple pumps, loafers or brogues and team them up with skinny jeans that have clean rips on them (if applicable). If you want something less formal then you could always go for boot-cut jeans instead. Try dark colors if you're going for an edgy look but beige works perfectly well too - just make sure to add some color either through tops or accessories!
How to wear a long scarf with jeans for the office?
Long scarves can be tricky when it comes to office-appropriate outfits: while they look great with vintage and chic ensembles, they don't work so well in more formal environments. If you plan on wearing a long scarf to the office then make sure that this piece is not too bold (a black scarf would be perfect for example).
If you want to get yourself a long scarf for casual outfits then try out thin cashmere pieces in neutral colors like grey or brown because these tend to look better with jeans; especially if we're talking about dark ones.
How to wear a Polo t shirt with jeans for the office?
When it comes to casual outfits that are appropriate for the workplace then polo shirts and jeans go perfectly well together. The best part about this combination is that you can wear a cute sleeved shirt during the summer and wear a long-sleeved version in winter (and vice versa)! Make sure to choose pieces that look neat and fit well; no matter what time of year it is!
What to wear with black jeans?
Black jeans are great for wearing casual outfit in winter but they can also be used to create fun office-appropriate looks that are perfect for summer. For example: you could go for a slightly more edgy look by adding leather pieces like jackets and boots! Another option is to opt for sweaters, cardigans and button down shirts instead. Remember that accessories should always be kept simple so stick to necklaces, bracelets and earrings.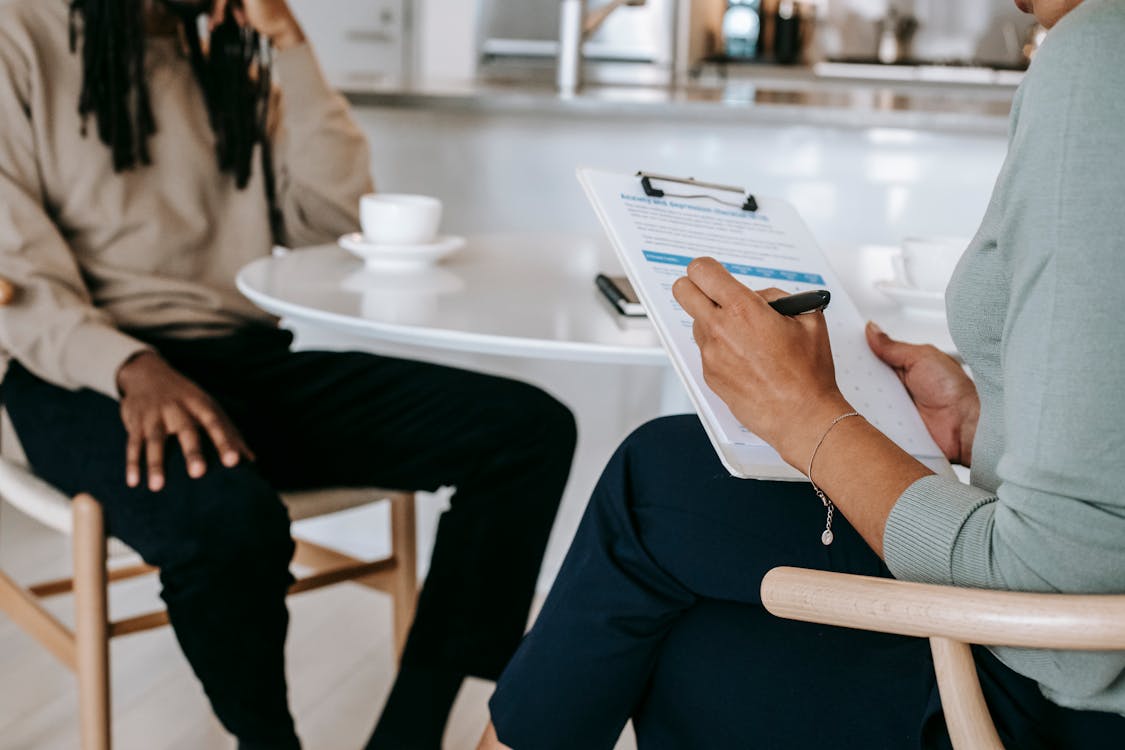 If you want something more professional then why not pair your black jeans with classic pumps or heeled ankle boots? Avoid wearing dark tops since these may make you look overly serious so try choosing light colors instead! As far as makeup is concerned, keep it simple and minimal: just wear some blush, a hint of mascara and a great lipstick color.
Conclusion:
Jeans and flat shoes go perfectly well together as long as you're wearing the right colors and accessories! Remember that jeans should never be too tight (unless you're going for a punk look) because this would make them inappropriate for the office. The best way to wear jeans during your 9-5 is by wearing simple, neat outfits with casual pieces like polo shirts and sweaters. Adding scarves and blazers will also help to dress things up a bit more and avoid looking overly informal! For more casual looks: think about adding leather jackets, boots or even bags made out of snake skin!
---